Sub Zero Refrigerator Repair Los Angeles
Sub Zero Refrigerator Repair Los Angeles by Subzero Repair Group, 1010 W Magnolia Boulevard Suite 109, Burbank, CA 91506, (818) 551-1105
Sub Zero Refrigerator Repair in Los Angeles, CA
Get the best quality Sub Zero refrigerator repair Los Angeles can offer, for the lowest possible prices.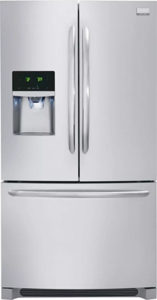 Sub Zero Refrigerator Repair
Top Quality Sub Zero Refrigerator Repairs in Los Angeles
Get in touch with our pros for top quality Sub Zero refrigerator repair services in Los Angeles now!
Why spend extra money on buying brand new kitchen appliances if you can repair your existing ones for a fraction of the price.
Affordable Sub Zero Refrigerator Repair in Los Angeles
Are you in search of top quality and affordable  appliance repair in Los Angeles? Our experts are the ones to contact.
Don't waste extra time waiting for another appliance repair service. Our purpose is to provide fast, easy and affordable repairs for all models of Sub Zero refrigerators.
Call (818) 551-1105 for Sub Zero Refrigerator Repair Now!
Call us now or set an appointment online for repairing your Sub Zero refrigerator in Los Angeles, California.